It's been awhile since I've posted anything in this journal. And after months of putting this fanmix off, I've finally completed it.

Most of the songs have a lot to do with All Hell Breaks Loose Part 1/2, Season 3 and Sam/Dean's relationship whether it is brotherly love or full on slash. There is something for everyone in this fanmix.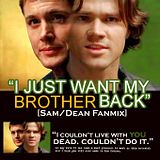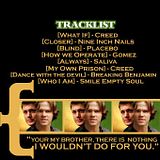 PLEASE remember to COMMENT. I work really hard on these fanmixes and I would appreciate your feedback.
Current Mood:
chipper
Current Music: Hype - Tegan & Sara